You just acquired a set of sophisticated, gorgeous diamond earrings, and for the love of God, you can't picture ever taking them off. However, there is also a persistent idea that keeps nagging you that you should perhaps take the earrings off occasionally and that you shouldn't wear them every day.
So what do you do? Are your diamond stud earrings even supposed to be worn every day? Is it possibly inappropriate to wear the same pair of diamond earrings every day of the week? Should you or can you sleep with your diamond earrings on? For significant insights, keep reading.
You may find yourself at a crossroads, unable to choose a styling alternative or routine for the earrings, with some individuals saying that diamond earrings are simply too precious and others saying that they are just too difficult to style. This, however, shouldn't be the case. In order to help you decide if the earrings are appropriate for daily wear or only occasionally, we'll share with you some of the crucial factors you need to keep in mind.
Are they fake?
The worst tragedy with diamond jewelry is that many individuals may have been taken advantage of; they mistakenly think they have a diamond but actually have cubic zirconia (CZ). Unfortunately, CZ stones quickly lose their brilliance and are fake despite being bright.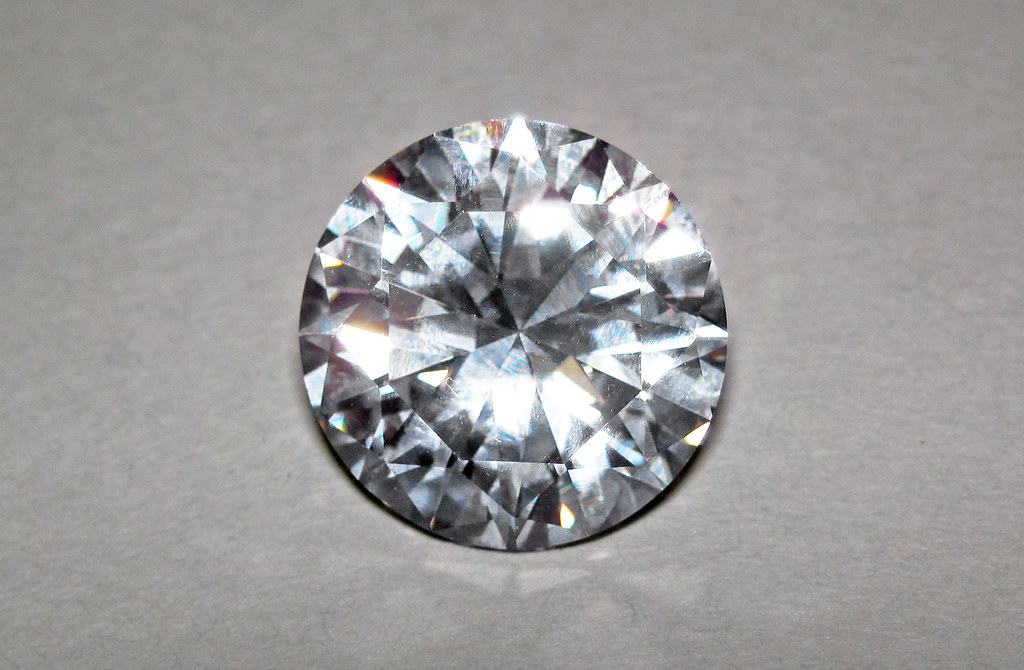 Therefore, you should take the time to investigate and make sure that you are purchasing earrings made of true diamonds if you want to receive your money's worth and actually have the most stunning fine jewelry for everyday use.
By seeing how well they hold up on the metals they are set on, real diamonds can be identified. Real diamonds are frequently set on pure white or yellow gold since these metals not only enhance the diamond's appearance but also increase its durability. As a result, the earrings' high quality will make them the ideal pair for everyday wear. The strength and quality of genuine pieces frequently allow you to choose the greatest jewelry selections that become priceless and cherished family heirlooms.
Size matters
Consider the size of the diamonds first if you're having trouble deciding how often or when to wear your diamond stud earrings. Not all diamond earrings have enormous sparkling stones, so if yours are tiny stud earrings with tiny stones, you can wear them every day with ease.
If you want to wear them every day, choose the smallest diamond earrings that you can locate. The earrings are more suitable for daily wear the smaller and daintier they are. The greatest diamond earrings for everyday wear are frequently both strong and elegant enough to make the perfect statement, especially when the diamonds catch the light, yet delicate enough to simply slide under the radar and not be easily seen.
How to wear them
Now, you might want to try layering the earrings if you have several ear piercings and enjoy wearing jewelry on the majority, if not all, of them. Although the earrings are delicate and quiet enough for you to keep up the look at the office, layering gives off a wonderful megawatt impact.
For evening dinners and drinks, the best diamond earrings can be amplified. To achieve that effortless, youthful look, you only need to carefully select earrings that are delicate, elegant, and stunning. You should know that your best pair of diamond-accented earrings can be easily changed from the understated pieces worn during the day to dangling earrings. It's all about balance and adaptability, but you should also keep in mind that the simplicity of the diamonds and the fact that they will effortlessly improve anything you wear, from your bold suits to slip dresses, are what make it possible for you to wear exquisite diamond earrings every day.
Leave them on at night?
You really shouldn't wear your diamond stud earrings to bed, despite the fact that they are tiny and dainty, and you often forget they are on your ears.
The reality is that there is always a chance of losing the earrings while you are sleeping, even though we can all agree that they are extremely comfortable and you may have gone to bed with them many times in the past. Yes, the majority of them have the best and most secure backs, but when it comes to such expensive pieces of jewelry, a natural sense of unease frequently sneaks in.
Some claim that wearing the earrings every night will cause the stones to lose some of their luster. The diamonds' glitter will eventually fade, but it won't happen overnight; it develops gradually, so you'll need to clean them more frequently or get them polished.
Therefore, we advise removing the earrings before going to bed in order to keep them secure, tidy, and shining throughout. Do not be deceived by the extremely comfy screwbacks; if you remove the earrings before bed, they will survive longer and continue to look fantastic for a lot longer (although between cleanings).
The majority of people are guilty of sleeping with their diamond stud earrings on. The same individuals have worn the earrings while taking a shower as well. However, you shouldn't carry out either of these actions. Avoid wearing your diamond earrings in the shower since the soap, water, and any chemicals in the environment may eventually form a film that will diminish the diamonds' sparkle and make cleaning them more frequently than necessary.
The different types
To wear diamond earrings properly, you should first be aware that there are various types of earrings. The most popular types are diamond stud earrings, which are timeless, drop or chandelier earrings that hang gracefully from your ears, and hoop earrings, which have rows of diamonds set into their gold, platinum, or sterling silver frames to give them a more contemporary look.
Because of their extreme adaptability, stud earrings are appropriate for any situation. The size of the diamonds puts a cap on the versatility of the diamond hoop and drop earrings. Hoop or drop diamond earrings in smaller sizes can be worn daily to many events, but the larger earrings, which are more appropriate for special occasions, cannot be worn in this way.
Diamonds go well with other gemstones, but you have to be particularly careful not to overdo them. Remember that minimalism is frequently the key when it comes to diamonds, gemstones, or jewelry in general. Avoid wearing a lot of different jewels, especially if their colors differ, and keep in mind that your earrings should command attention.
However, you may add some color to create contrast and add some sense of flair while adding some extra glitter. Most diamonds look excellent with darker clothing and all-black attire.
Carefully consider your haircut to draw attention to the earrings. A slick-up or back will frequently work perfectly. But you could always let your hair down if you don't want to attract attention by curling it and keeping it back with a pin.
Although there are no strict guidelines for wearing diamond earrings, you shouldn't over accessorize them. Even if you wear the same earrings every day, avoid wearing them to bed or the bathroom.
© 2022 by diamondstudsource. All rights reserved. No part of this document may be reproduced or transmitted in any form or by any means, electronic, mechanical, photocopying, recording, or otherwise, without prior written permission of diamondstudsource.com.